Sample Menu

The Daycare center is register with YWCA Adult and Child Food Program.Breakfast,Lunch and snacks(morning and afternoon) are provided with no extra cost.Food guideline set by USDA are followed when weekly menu is prepared.
A typical Menu for a day:
BREAKFAST
One serving of Fruit(banana, orange, apple etc.);
One serving of grain(Pancake, toast, cereal, waffles, etc);
Milk.
LUNCH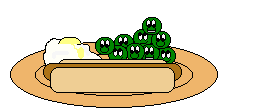 One serving of protien(meat, cheese, bean , Poulty , fist etc.);
One serving of grain(breat, rice , pasta , noddles , biscutte, etc);
One serving of fruit;
One serving of vegetable(carrot, salad, corn, greenbeans, peas , fries etc);
Milk.
SNACKS(am and pm )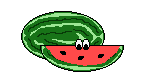 One serving of grain and/or protien and/or vegetable;
100% juice or Milk.
Note:Parents are responsible to let the daycare know any kind of food allergies and any other food restrictions the child/children might have.The day care will try to accomodate such requirement in daily menu for that particular child.